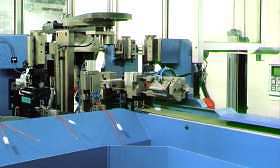 PEGASO Industrial Wirings is constantly updating its automated equipment, in order to improve product quality, manufacturing efficiency, set-up flexibility.

Production processes are organizated according to the "Just in time" principle, through uninterrupted interaction with the suppliers, managing to respond in real time to customers' requests.

An internal Quality Control Laboratory verifies both the incoming cables and components and the finished cabling.