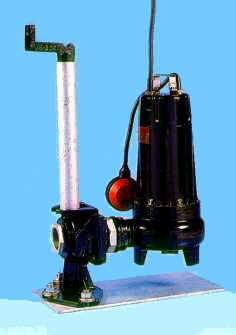 Applications and Characteristics
Small to medium power, suitable for use in civilian and industrial fields for pumping clean and dirty waters, biological muds and other types of liquids.
Totally redesigned, the Compatta series features the best price/performance ratio in its power range.
As for all our cast iron pumps:

silicon carbide mechanical seal
G15 cast iron pump body and impeller
stainless steel bolts
AISI 420 rod
oil immersed motor
thermal protection of the motor

More characteristics of the Compatta series:

Vortex impeller allowing free passage to solid bodies from a max diameter of 20 mm for Compatta 1 up to 40 mm for Compatta 5
float switch for automatic operation optional for Monophase versions
capacitor integrated in the pump body for the 220 V Monophase version
5 m power supply cable
quick connect optional accessory

Available for 50 Hz, 60 Hz, Monophase and Threephase, from 0.28 to 1.1 kW Monophase, from 0.28 to 1.5 kW Threephase.
Max temperature of the pumped liquid:
Continuous operation = 40ºC - Intermittent operation = 80ºC.
Min liquid height above pump body: 0.2 m.
pH range of the pumped liquid: 6-11.
The density of the liquid can not exceed 1100 Kg/m3.